YES AND NO (A two towns' story)
Musical for kids / Book and songs by Héctor Dengis
In YES Town, the word `no` has been forbidden for a long time.
In NO Town, the word `yes` has been forbidden too.
Nobody knows the reason why that happened, but everybody accept it just as it is.

A girl from YES and a boy from NO, decide to join in order to find the truth behind this nonsense situation.
I also join them looking for a producer.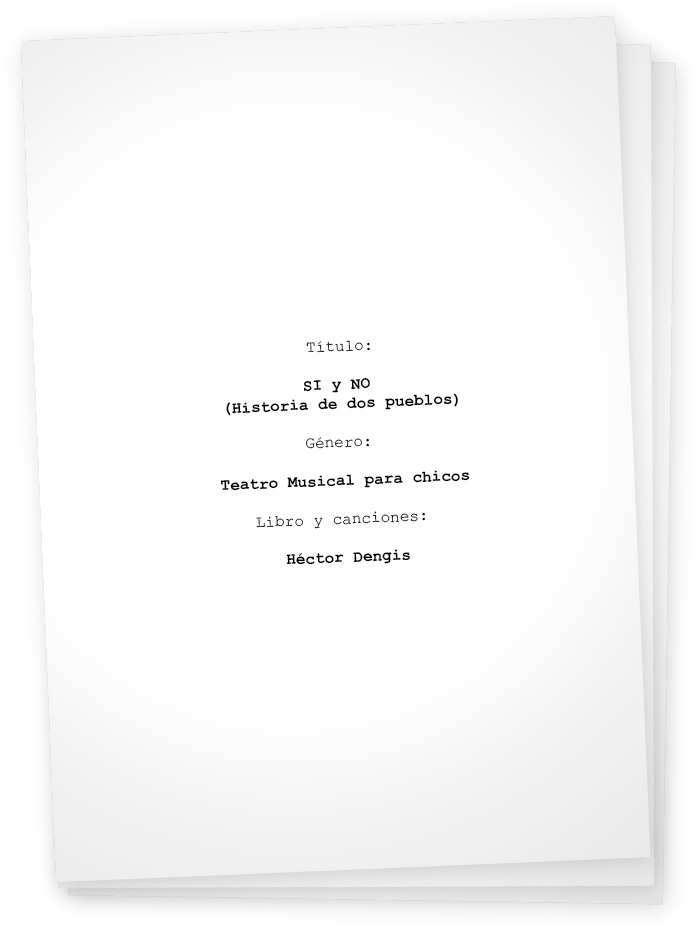 WITHOUT LOVE (3 DAYS WITH ALEX)
Musical / Book by Héctor Dengis / Songs by Héctor Dengis & Bibi Albert
A famous boleros composer is under pressure: his record company demands him a new CD while his last one is still a success. Although he thinks that his imagination is exhausted, he has a fun and perverse plan to recover it.

That is how this humoristic and reflexive musical about the real meaning of love begins.

Actual condition: looking for producer.