Todo Oídos · Jamón del Mar
With my friend Eduardo Criscuolo we established Todo Oídos-Jamón del Mar, a jingles developers company.  We worked for the best advertising agencies in Argentina and Latin America: BBDO, VegaOlmosPonce, Agulla & Baccetti, Young & Rubicam, Del Campo S&S, La Comunidad, Grey Argentina, Ogilvy, etc.
We also developed ideas and wrote scripts for radio and television.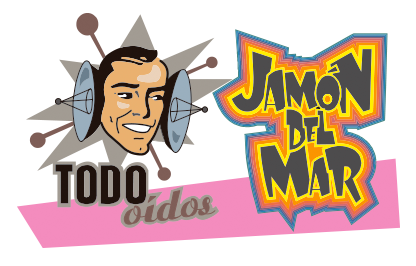 Canción de cuna de Brahms (hecha con ruidos de la calle) / Mejor Adaptación Musical / Pampers / Del Campo Nazca S&S
Qué bueno vivir como esta gente / 7Up / BBDO
Himno / Axe Conviction / VegaOlmosPonce
Sinfonía / Pampers / Del Campo Nazca S&S
Cerveza Quilmes / Campaña Radio
"

Día Osvaldo

"

(2005)
Bluegrass / Lápiz de Platino

0:45

Alemán / Lápiz de Oro

0:45

Japonés

0:43

Jota

0:49
Liberty Seguros / Campaña Radio (2000)
Santo

0:38

Conductor del mes

0:45

Rey de los caminos

0:46
Cerveza Quilmes / Campaña Radio
"

Extranjeros

"

(2002)
Tarantela / Finalista Lápiz de Platino

0:47

Flamenco

0:50

Merengue

0:47

Musette

0:55
Pinturas Sinteplast / Canción Institucional (2005)
Sprite / Campaña
"

Las cosas como son

"

/

"

Los jingles como son

"

(2006)
Banco Santander Río / Campaña
"

Stella y Amore

"

(2009)
Stella y Amore Carrefour

0:48

Combustible

0:44

Garbarino

0:27

McDonalds

0:41
Cerveza Quilmes / Campaña Radio
"

El sabor del encuentro

"

(2000)